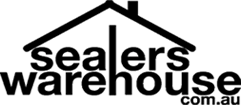 Products by Brand

Aqua Mix

Sealers

Cleaners

Lithofin

Solutions Sealers

STONETECH®

Maintenance Packs

Product Required

Surface Needing Treatment

Surface Is

Preferred Type

Preferred Brand

Select Products

Aqua Mix Grout Colorant - 237ml

Brand:

Aqua Mix

Product Code:

AQGC

Availability:

In Stock

An easy-to-use waterborne epoxy that recolours, seals and rejuvenates existing grout joints. Also simplifies ongoing grout cleaning.

Grout Colorant Key Features:

For use on:
Sanded, unsanded and epoxy grout joints. Effective for interior and exterior applications. Suitable for new or existing grout

Write a review

Note:

HTML is not translated!