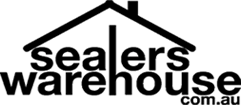 Products by Brand

Aqua Mix

Sealers

Cleaners

Lithofin

Solutions Sealers

STONETECH®

Maintenance Packs

Product Required

Surface Needing Treatment

Surface Is

Preferred Type

Preferred Brand

Select Products

Pristine WB is a state of the art water based penetrating sealer. It contains a carefully selected blend of solvents and resins which are renowned for durability. These resins are deposited in the capillaries of porous surfaces – leaving a barrier against water and oil-borne contaminants, with minimal change to the natural appearance of the surface. Pristine is ideal for terra cotta and other hard to keep clean porous surfaces.

Write a review

Note:

HTML is not translated!