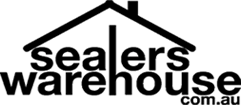 Products by Brand

Aqua Mix

Sealers

Cleaners

Lithofin

Solutions Sealers

STONETECH®

Maintenance Packs

Product Required

Surface Needing Treatment

Surface Is

Preferred Type

Preferred Brand

Select Products

STONETECH® Professional BulletProof Sealer

Brand:

STONETECH®

Product Code:

STBPS

Availability:

Out Of Stock

STONETECH® Professional BulletProof Sealer

STONETECH® BulletProof Sealer delivers maximum protection against the toughest stains on natural stone. BulletProof® Sealer is formulated with advanced, water-based fluorochemical technology which provides the ultimate sheild against both oil and water-based stains.

Advanced penetrating micro-bond protection using Teflon technology

Natural looking - does not alter the look of stone or tile

Makes cleaning stone easier

Maximum protection against oil and water-based stains

Last for up to 5 years

Interior and exterior applications

Best suited to the most porous stone surfaces

Water-based, low VOC, low odour, environmentally friendly

Surfaces: Natural stone such as granite, limestone, travertine, sandstone, basalt/bluestone, as well as concrete and masonry.

Applications: PROTECT (seal)

Coverage: 2 m2 - 20 m2 per Litre, depending on porosity of stone.

Expected Wear: 3-5 years on interior surfaces, 1-3 years on exterior surfaces

Write a review

Note:

HTML is not translated!