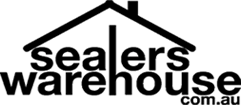 Products by Brand

Aqua Mix

Sealers

Cleaners

Lithofin

Solutions Sealers

STONETECH®

Maintenance Packs

Product Required

Surface Needing Treatment

Surface Is

Preferred Type

Preferred Brand

Select Products

Lithofin KF Stain-Stop >W<

Brand:

Lithofin

Product Code:

LITKFSTAINSTOP

Availability:

In Stock

Water Based Special Impregnator
this solvent free impregnator effectively protects surfaces against the penetration of oil, grease, dirt and water and prevents staining. Facilitates care on all absorbent stain sensitive surfaces.

for indoor and outdoor use
no gloss
effective for many years
contains no solvents, water-based

Coverage: approx. 10 to 20 m²/L
Packaging: 1 L, 5 L
Stocking: closed, cool, frost free, up to 2 years

Write a review

Note:

HTML is not translated!