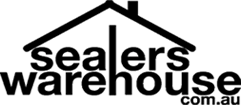 Products by Brand

Aqua Mix

Sealers

Cleaners

Lithofin

Solutions Sealers

STONETECH®

Maintenance Packs

Product Required

Surface Needing Treatment

Surface Is

Preferred Type

Preferred Brand

Select Products

Aqua Mix Aquashield Cleaner & Resealer - 710ml

Brand:

Aqua Mix

Product Code:

AQASC710

Availability:

In Stock

A ready to use routine cleaner and re-sealer, tops up stone and tiles with a high quality penetrating sealers as it cleans. Safe pH neutral formula.

Key Features:

Ideal for everyday use

Non-acidic, non-abrasive formula won't damage stone, grout or tile

Cuts through grease, dirt, food and soap scum on tile, grout, chrome, glass and laminates

For use over any penetrating sealer

Perfect for maintaining sealed stone & tile surfaces

For use on:

Natural stone (such as granite, limestone, marble, slate, and travertine), ceramic, porcelain, grout, quarry, Saltillo, terra-cotta, cement pavers, masonry surfaces, and other water-safe surfaces.

Write a review

Note:

HTML is not translated!