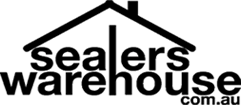 Products by Brand

Aqua Mix

Sealers

Cleaners

Lithofin

Solutions Sealers

STONETECH®

Maintenance Packs

Product Required

Surface Needing Treatment

Surface Is

Preferred Type

Preferred Brand

Select Products

Aqua Mix Pro Block - 19L

Brand:

Aqua Mix

Product Code:

AQPRO

Availability:

In Stock

Our Specialty Sealers give an economical, natural look. They are water based, penetrating sealers designed to resist staining caused by water soluble minerals(including picture framing effect) which are normally absorbed through the back of the stone during installation. It also helps resist efflorescence migration. ProBlock is not an adhesive bond breaker.

Specialty Sealers Key Features:

Ideal for six sided sealing(dip sealing)

Allows moisture vapor transmission

Works excellent as a grout release

Safe to use, water-based, low VOC

For use on:
As a pre-sealer or grout release for all natural stone such as granite, basalt, marble, limestone, sandstone, bluestone, travertine, slate etc. concrete pavers, brick and masonry. For interior and exterior use.

Write a review

Note:

HTML is not translated!