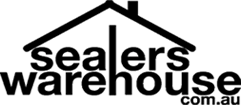 Products by Brand

Aqua Mix

Sealers

Cleaners

Lithofin

Solutions Sealers

STONETECH®

Maintenance Packs

Product Required

Surface Needing Treatment

Surface Is

Preferred Type

Preferred Brand

Select Products

Aqua Mix Stone Enhancer - 3.8L

Brand:

Aqua Mix

Product Code:

AQSE3.8

Availability:

In Stock

Stone Enhancer is an economical, no-sheen, enhanced-look, penetrating sealer formulated to darken and highlight the character and beauty of unsealed natural stone. It rejuvenates the color and improves the appearance of worn and weathered stone. May also be used as a pre-grouting sealer. Allows moisture-vapor transmission. It also effectively seals and darkens the color of grout joints.

KEY FEATURES OF STONE ENHANCER:

FOR USE ON:

Unsealed natural stone such as marble, granite, slate, limestone, travertine, quartzite. Effective for interior and exterior applications.

LIMITATIONS:

Do not allow sealer to come in contact with any non-recommended surface as product is not completely removable

Sealers and finishes should not be used before or after use of Stone Enhancer

If Stone Enhancer is not WIPED COMPLETELY DRY within 5 minutes, a residue may form, if residue occurs, use a scrub brush or floor machine with

Aqua Mix® Heavy-Duty Tile & Grout Cleaner

to remove. Always try a small test area to ensure results. If results are not satisfactory, call

Technical Services

for additional options

Keep floor surfaces dry and clean to reduce possibility of slip-fall accidents

Routine pressure-washing will affect expected wear

Sealer will not prevent surface wear or etching from acids or caustic chemicals

Write a review

Note:

HTML is not translated!