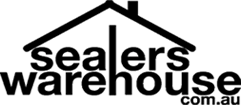 Products by Brand

Aqua Mix

Sealers

Cleaners

Lithofin

Solutions Sealers

STONETECH®

Maintenance Packs

Product Required

Surface Needing Treatment

Surface Is

Preferred Type

Preferred Brand

Select Products

Drytreat STAIN-PROOF Plus™ for countertops

Product Code:

stainproof Plus for countertops

Availability:

In Stock

STAIN-PROOF Plus™ is an impregnating, invisible and breathable sealer that protects natural stone countertops from damage caused by water, salts and oil-based stains. Treated countertop surfaces become easier to clean, maintain, and keep looking good for longer. STAIN-PROOF Plus™ provides lasting protection for natural stone that comes with a 25 year warranty*.

Typical applications:

STAIN-PROOF Plus™ is suitable for natural stone and concrete countertops.

Benefits:

The next generation of Dry-Treat™'s world leading STAIN-PROOF™ Original sealer, optimized for dense natural stone
Permanent premium oil and water repellence. 25-year written performance warranty when applied by a Dry-Treat™ Accredit Applicator
Three different custom sealing molecules for 3 levels of penetration and maximum stain repellence
Includes a super penetrator for deep penetration of dense granites and marbles.
Retains natural surface color and finish
Super breathable: water vapor escapes freely preventing harmful moisture build-up inside the treated material
Suitable for indoor, outdoor, residential and commercial use.

Write a review

Note:

HTML is not translated!