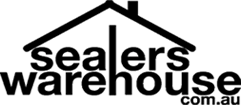 Products by Brand

Aqua Mix

Sealers

Cleaners

Lithofin

Solutions Sealers

STONETECH®

Maintenance Packs

Product Required

Surface Needing Treatment

Surface Is

Preferred Type

Preferred Brand

Select Products

Drytreat - Hanafinn Rejuvenata™ for floors

Product Code:

Hanafinn Rejuvenata™ for floors

Availability:

In Stock

HANAFINN Rejuvenata ACTIVE™ is a powerful, natural active enzyme cleaner concentrate for both heavy duty and light duty (regular) cleaning of all natural stones, tile, grout, brick and other hard surfaces. Rejuvenata ACTIVE™ contains 3 different enzymes for removing general grime and stains caused by grease / oils, mold, food and beverages.

Typical applications

Rejuvenata™ ACTIVE is recommended for cleaning indoor surfaces including kitchen floors, bathrooms, eating and entertaining areas. Rejuvenata™ ACTIVE can be used for light regular mopping, heavy duty cleaning and removal of stains caused by oil / grease, mold, leaf marks, food and beverages.

Rejuvenata™ ACTIVE is safe for domestic and commercial cleaning of hard surfaces, including:

all natural stone (including acid sensitive, calcite based stones such as marble and limestone)
porcelain, ceramic and clay tile
grout
vinyl and unfinished wood (with no stain, oil or other coatings).


Benefits

Rejuvenata™ ACTIVE contains 3 different, powerful natural active enzymes (similar to those in your gut) that quickly break down oils, grime, food residue, and stains caused by mold. It is environmentally responsible and safer to use than many traditional chemical cleaners.
Super Concentrate -


only 3 to 4 capfuls in a bucket of water required for regular mopping
Effective for heavy duty cleaning and stain removal (using a higher concentration)

For domestic and commercial cleaning, including in scrubbing machines.
Hyper-biodegradable - decomposes quickly into oxygen and natural minerals
Safe to transport and gentler on skin than traditional alkaline / caustic / solvent cleaners
Zero VOC

Write a review

Note:

HTML is not translated!