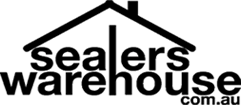 Products by Brand

Aqua Mix

Sealers

Cleaners

Lithofin

Solutions Sealers

STONETECH®

Maintenance Packs

Product Required

Surface Needing Treatment

Surface Is

Preferred Type

Preferred Brand

Select Products

Rockstar GREEN STAR SEALER

Product Code:

RSGREENSEALER

Availability:

In Stock

Description

Rockstar GREEN STAR SEALER is a water-based penetrating sealer formulated for use on a wide variety of mineral–based floor finishes including natural and man-made stone, tiles, concrete and terracotta.

USES

GREEN STAR SEALER is applied as a final coat to the floor surface to protect against the ingress of oil and water borne staining substances.

BENEFITS

Environmentally friendly with no VOC content

Does not change the appearance of the treated surface

Durable and highly water and stain resistant

Does not inhibit the water-vapour permeability

Ready to apply, no dilution required

Rapid curing

Cannot flake or peel

PROPERTIES

Appearance and colour: Clear Aqueous liquid

pH: 7-8

Specific Gravity (Water = 1): 1 g/ml

Boiling Point: 100oC

Solubility in Water: Miscible

Flash Point: Non flammable

VOC Content: 0 gm/Lt

APPLICATION INSTRUCTIONS

Always apply first to an inconspicuous area or scrap piece of stone to ensure the suitability of this product for your floor finish.

Ensure the surface to be sealed is clean, dry and free of any oils and other surface contaminants.

Apply GREEN STAR SEALER undiluted using a lambswool applicator or low pressure hand sprayer.

Ensure that the surface is evenly coated without leaving wet pools of product on the surface. Apply a second coat as soon as the first coat has dried (1-2hr).

The product will cure in 5-10 hours depending on atmospheric conditions.

COVERAGE

Coverage is dependent on the permeability of the surface and is in the range of 6-10 Mt2 per litre.

PRECAUTIONS

Do not allow pools of liquid GREEN STAR SEALER to dry on the surface as a resin will develop on the surface that is difficult to remove.

Follow good industrial hygiene practices when using this product. Avoid contact with skin and eyes by wearing suitable protective gloves and eyewear.

CLEANING

Clean all equipment in water.

PACKAGING

GREEN STAR SEALER is available in 1, 5 and 20 litre packs.

STORAGE

Keep container tightly closed when not in use. Store in a cool, dry place out of reach of children.

DISCLAIMER

The advice and information contained herein is based on our best knowledge of the product. We believe the information to be accurate and reliable as at the date supplied, but no representation, guarantee or warranty, expressed or implied, is made to the accuracy, reliability, or completeness of the advice and information. We urge persons receiving this advice and information to make their own determination as to the advice and information's suitability and completeness for their own particular situation. When in doubt it is always prudent to perform a trial on a scrap section of material, or inconspicuous section of the job to ascertain the products suitability.

Write a review

Note:

HTML is not translated!