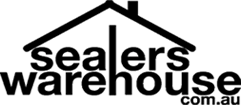 Products by Brand

Aqua Mix

Sealers

Cleaners

Lithofin

Solutions Sealers

STONETECH®

Maintenance Packs

Product Required

Surface Needing Treatment

Surface Is

Preferred Type

Preferred Brand

Select Products

Aqua Mix Ultra-Solv ® - 3.8l

Brand:

Aqua Mix

Product Code:

AQUS

Availability:

In Stock

Ultra-Solv® is a premium grade, high performance solvent based penetrating (impregnating) sealer, formulated to provide maximum stain protection, especially in food preparation and serving areas. Perfect for very dense stone and tile.

Ultra-Solv® Key Features:

Maximum stain protection
No-sheen natural look
Commercial grade sealer
Excellent weather resistance
Solvent-based formula
Penetrates into very dense materials

For use on:

As a sealer or grout release for all natural stone surfaces, unglazed tile, porcelain, clay pavers, concrete, brick, masonry, terracotta and grout. For interior and exterior use

Write a review

Note:

HTML is not translated!