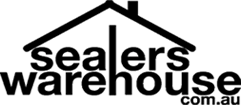 Products by Brand

Aqua Mix

Sealers

Cleaners

Lithofin

Solutions Sealers

STONETECH®

Maintenance Packs

Product Required

Surface Needing Treatment

Surface Is

Preferred Type

Preferred Brand

Select Products

Aqua Mix Stone Deep Clean

Brand:

Aqua Mix

Product Code:

AQSDC

Availability:

In Stock

Concentrated heavy duty cleaners and degreasers that are formulated to clean stone surfaces that have been neglected or subjected to heavy use.

Key Features:

For heavily soiled natural stone surfaces
Cleans ground-in dirt, grease, soap scum, and other organic materials
Specially designed to be safe for use on natural stone
Strips wax and floor finishes

For use on:

Natural stone (such as granite, limestone, slate and travertine), ceramic, porcelain, quarry, Saltillo, terra-cotta, cement pavers, masonry surfaces, linoleum or resilient flooring.

Write a review

Note:

HTML is not translated!