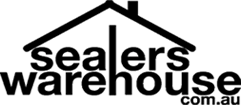 Products by Brand

Aqua Mix

Sealers

Cleaners

Lithofin

Solutions Sealers

STONETECH®

Maintenance Packs

Product Required

Surface Needing Treatment

Surface Is

Preferred Type

Preferred Brand

Select Products

Aqua Mix 1 & 2 Deep Clean

Brand:

Aqua Mix

Product Code:

AQDC

Availability:

In Stock

An effective, highly-concentrated, high-alkaline, two part (1 part powder, 1 part liquid) industrial strength heavy duty cleaner and degreaser. Removes ground-in dirt, grease and soap scum. Cost effective product for use in large commercial areas such as restaurants, malls, and hotels. Also effective for quick and easy removal of all types of waxes and floor finishes.

Key Features:

Highly concentrated cost effective
For heavily soiled and neglected areas
Removes ground-in dirt, grease, wax and floor finishes
Ideal for commercial or professional use

For use on:

Natural stone (such as granite, limestone, marble, slate, and travertine), ceramic, porcelain, grout, concrete, quarry, masonry surfaces and other stone and tile.

Write a review

Note:

HTML is not translated!