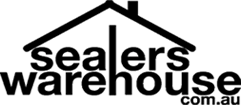 Products by Brand

Aqua Mix

Sealers

Cleaners

Lithofin

Solutions Sealers

STONETECH®

Maintenance Packs

Product Required

Surface Needing Treatment

Surface Is

Preferred Type

Preferred Brand

Select Products

Aqua Mix Enrich'N'Seal

Brand:

Aqua Mix

Product Code:

AQERS

Availability:

In Stock

An Enhancing Sealer offering a premium, no sheen, enhanced-look. Its a 100% polymer-solid, penetrating sealer formulated to darken, enrich, and highlight the character and of unsealed natural stone.

Key Features of Enhancing Sealers:

Rejuvenates the colour and improves the appearance of worn and weathered stone
State-Of-The-Art Polycure™ Technology
May also be used as a pre-grouting sealer
Allows moisture-vapour transmission
Effectively seals and darkens the colour of grout joints

For use on:

Unsealed natural stone such as marble, granite, slate, limestone, travertine, quartzite. Effective for interior and exterior applications.

Write a review

Note:

HTML is not translated!