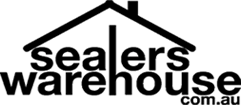 Products by Brand

Aqua Mix

Sealers

Cleaners

Lithofin

Solutions Sealers

STONETECH®

Maintenance Packs

Product Required

Surface Needing Treatment

Surface Is

Preferred Type

Preferred Brand

Select Products

Aqua Mix Concentrated Stone & Tile Cleaner

Brand:

Aqua Mix

Product Code:

AQCTSC

Availability:

In Stock

A super-concentrated routine cleaner formulated for everyday use. This neutral routine cleaner, when used regularly, prevents soap scum build up and hard water deposits. Leaves a room smelling clean and fresh.

Key Features:

Ideal for everyday use
Concentrated-makes up to 32 gallons (121 L) per 946ml
Safe, neutral pH formula
Perfect for maintaining sealed stone & tile surfaces

For use on:

Natural stone (such as granite, limestone, marble, slate, and travertine), ceramic, porcelain, grout, quarry, Saltillo, terra-cotta, cement pavers, masonry surfaces, and other water-safe surfaces.

Write a review

Note:

HTML is not translated!