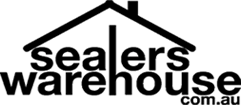 Products by Brand

Aqua Mix

Sealers

Cleaners

Lithofin

Solutions Sealers

STONETECH®

Maintenance Packs

Product Required

Surface Needing Treatment

Surface Is

Preferred Type

Preferred Brand

Select Products

Aqua Mix Brilliance Countertop Cream - 237ml

Brand:

Aqua Mix

Product Code:

AQBCC237

Availability:

In Stock

A polishing cream and routine cleaner that nourishes and adds luster to polished stone countertops and walls. Regular use helps protect factory polish.

Key Features:

Adds luster to polished natural stone
Repeated use protects polished stone
Safe for food preparation surfaces

For use on:

Sealed polished natural stone (such as granite, limestone, marble, and travertine) countertops, table tops, and other non-traffic polished surfaces

Write a review

Note:

HTML is not translated!